---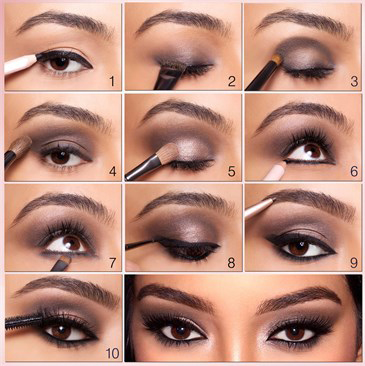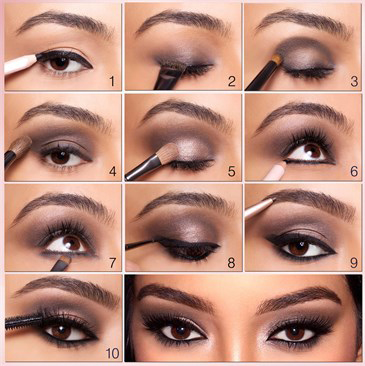 Kim Kardashian Smokey-Eyes – Step by Step
Click
here
for the Bassam Fattouh products used to create Kim Kardashian's Signature Smokey
With the BFC Kajal Eyeliner Pencil in Black, trace your upper lash line generously.
Using the BF Smoke Blender Brush, begin smudging directly over the penciled area and blend.
Apply BFC Carbon Black Eye shadow with a BF 22 Banana Brush to the entire area of your eye right above the crease (not the eyelid) in a half-moon motion.
With the BF 24 Fluff Brush, blend the Carbon Black Eye shadow, keep blending so that it spreads towards the area right above the crease and outer edge of your eye, until you cover the entire area right below the brow bone. Blend some more until color spreads evenly.
To add more nuance to your look, using the BF 19 Blending Blush blend some BFC Silver Greige Eye Shadow all over your eyelid from lash line to the crease.
Using the BFC Kajal Eyeliner Pencil in Black trace a thin line on your lower eyelid.
With BF 06 Small Shader Brush blend and shade the eyeliner on your lower lid.
Use the BFC Eyeliner Cream in Leyl to trace the natural shape of your eye all the way from the inner corner of your eye outwards and finish it off with a thick swipe that points in the direction towards end of your eyebrow.
Brush, fill-in and shape your eyebrows with BFC Eye Brow Pencil.
With BFC Orient Lashes Mascara, apply mascara gently to your lashes. Start from the bottom root and work your way up to the top.
---
Trending Now
You may also like