---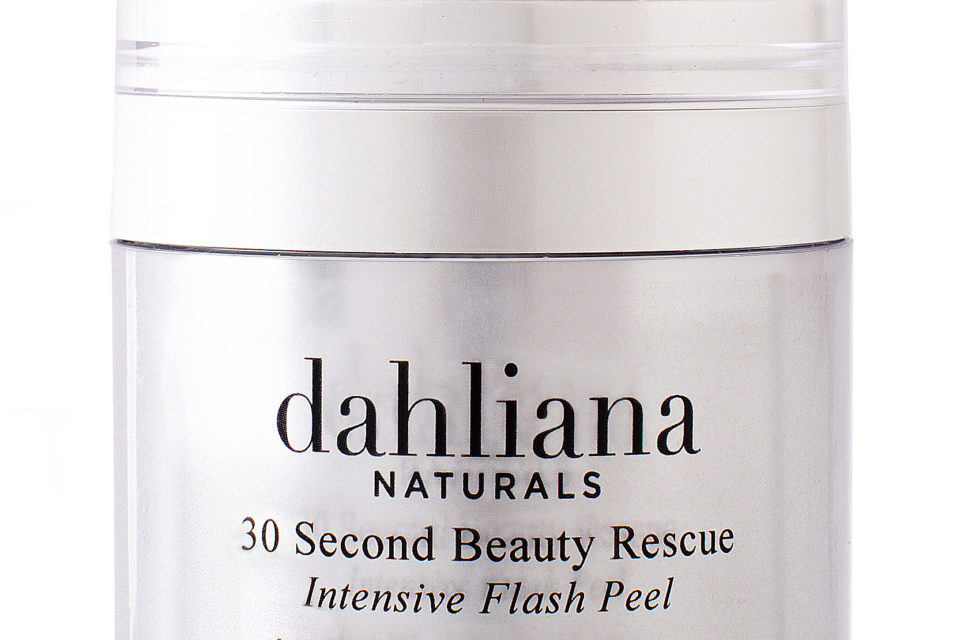 Dahliana's 30 Second Beauty Rescue Intensive Flash Peel
Dahliana launches a natural vegan alternative to traditional glycolic peels
By Precious Walker
The key to slowing the aging process begins with a healthy skin diet. Dahliana's organic and vegan 30 Second Beauty Rescue Intensive Flash Peel is a nourishing and exfoliating anti-aging skincare treatment. This peel contains no chemical acids and is made from only vegan ingredients.
"There is no association with any animal oils, fats and by-products," said Dahliana's founder, Carola May. "There is also never any testing of product ingredients on animals. Naturally, unprocessed plant food is vegan—this includes fruits, vegetables, nuts, seeds, beans, and legumes."
The peel's unique and natural ingredients, such as aloe vera, coconut oil, spirulina, shea butter and peppermint, all work harmoniously to contribute to its deep hydrating effect and it also uses aromatherapy to offer a natural, light scent for consumers with sensitive skin.
"We never use any fragrance, just aromatherapy," May said. May explains that aromatherapy is unique because of its healing properties, benefits to the skin, and the fact that it is entirely natural, while fragrance, she says, has about 200 toxins.
This 30 second peel contains an all-in-one formula specifically designed to accelerate results.  Ongoing use will not only strengthen the skin against visible signs of aging, but also protects it in other ways.
"The Dahliana 30 Second Beauty Rescue Peel acts as a hydrating mask as well as an exfoliating mask at the same time," May said.  "Most peels are only exfoliating, and dry out the skin."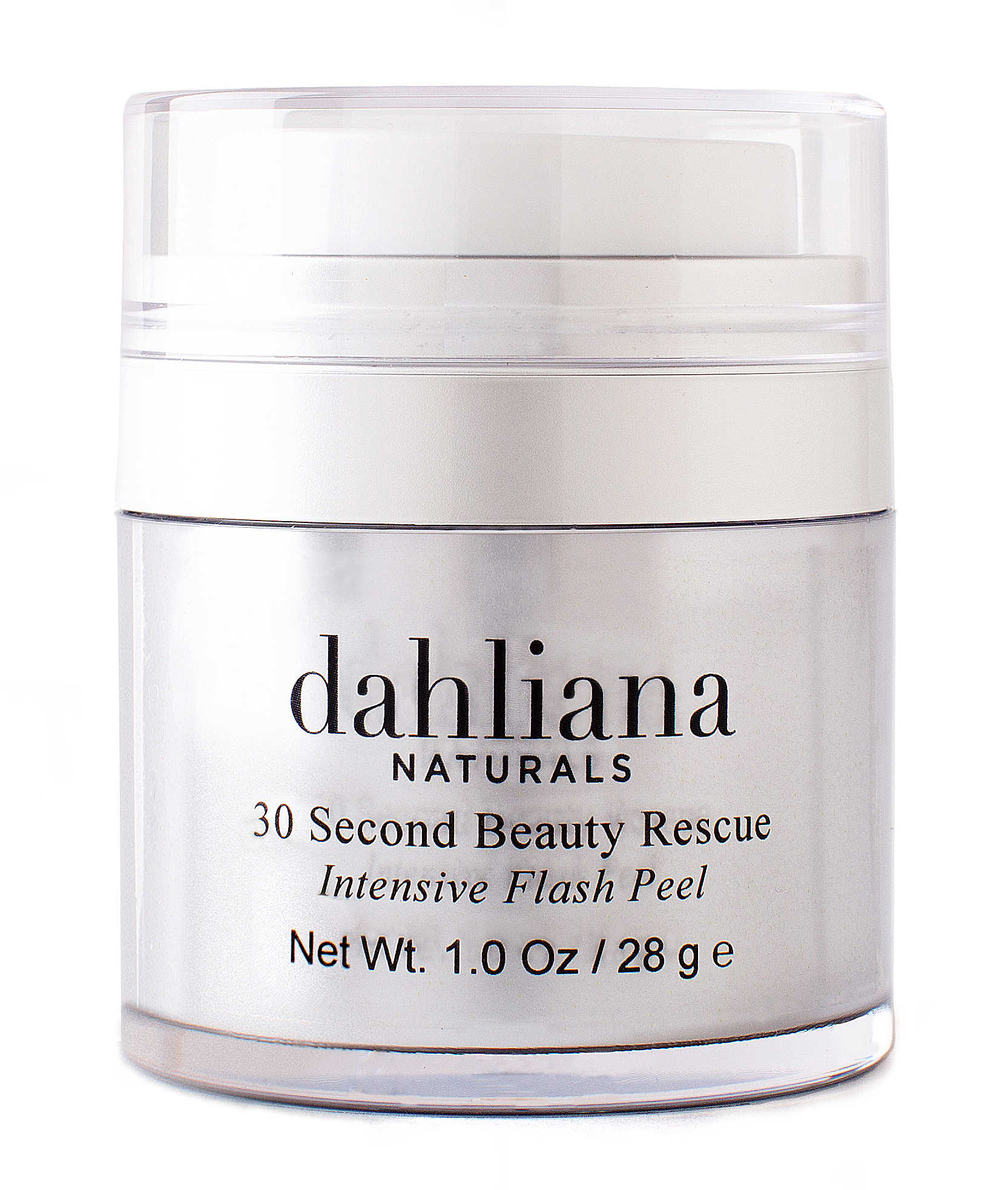 How to use:
Dispense pump to release a dime-size amount of product and, using your fingertips, gently dot the product around your face, making sure to concentrate it in your problem areas. In a circular motion, massage the product in until your face is completely covered. Leave the peel on for between 30 seconds and one minute, then wash thoroughly with cool water.
About Dahliana
With her 20 years of professional experience in both dermatological science and the skincare industry, Dahliana' s founder, Carola May, has a deep rooted love for the healing properties of natural ingredients and holistic therapies. This passion turned into a lifestyle for Carola when she adopted a clean diet and went 100 percent natural during a retreat to the beautiful Sierra Mountain foothills. Through years of scientific research and clinical experience, Carola designed her complete line of natural and organic skincare with a centralized focus on promoting beauty and radiance from within.
For more information, visit www.dahliana.com
---
Trending Now