---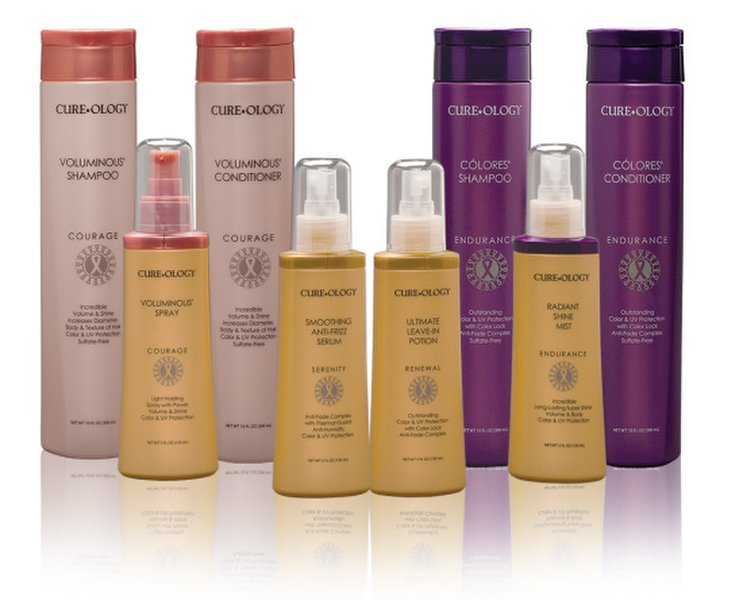 Cureology Introduces Voluminous and Cólores Shampoo and Conditioners
Cause-based brands creates ultra-purified natural hair care products 
Cureology is a cause-based brand with a focus on giving back and bringing awareness to various breast cancer charities and foundations. Their products are developed to offer natural and organic hair care solutions and to provide clients with healthy hair and scalps.
Cureology has recently introduced two new lines—Voluminous Shampoo and Conditioner, and Cólores Shampoo and Conditioner. The Voluminous combo is designed to restore hair while adding volume, texture, color protection, and increased elasticity and shine. Cólores, specifically formulated for clients with color-treated hair, uses keratin to rejuvenate hair.
All Cureology products contain ultra-purified water with plant extracts and botanicals like quinoa protein complex, green tea, argan oil, and aloe vera, to promote nourishment of the hair.  Cureology's founder, Shiva Tavakoli, explains that the brand uses a five-step water filtration process to prevent harmful ingredients from contaminating the products.
"Many hair care lines use good-for-you ingredients, but through fast processing, ruin the integrity of these ingredients," Tavakoli says. "Products are cold processed, so the botanicals, plant extracts, antioxidants, vitamins, and minerals remain intact; the significance being that the product works faster and more efficiently."
Cureology is also a cruelty-free brand, and uses simple packaging from renewable, sustainable resources to encourage environmental responsibility.
For more information on Cureology or the Voluminous and Cólores lines, visit www.cureologybeauty.com.
---
Trending Now
You may also like