---
Paris Fashion Week Fall-Winter 2017/2018
 Louis Vuitton Menswear
The dynamic New York culture of the recent past – seventies, eighties, early nineties – is the point of excursion for the Autumn-Winter 2017 Louis Vuitton men's collection. "It's uptown and downtown," says Kim Jones, Louis Vuitton Men's Artistic Director. "Artists and musicians, friends and heroes."
The collection is an ode to the multitude of styles that co-exist and co-mingle in New York City. At its heart is the notion of collaboration – the fusing of two separate parts, a creative journey towards a new whole. Inspiration comes from all walks of New York City life, spanning three decades and a multifaceted view of masculinity.
What emerges is a new attitude and a silhouette of relaxed elegance: wide pants, an eased fit, a sense of the undone. Smart, but street-smart. Polished tailoring combines with workwear, the fabrics of Vuitton's heritage of French luxury – silk, cashmere, vicuña,
alligator – cut into genuine utilitarian shapes. The attire of Basquiat in particular is a reference, tailoring loose coats, raw-cut in cashmere flecked with threads to imitate paint splatters or woven with hairline strips of Vuitton leather, teamed with fils coupé pyjamas. More pyjama styles are printed with collages of Louis Vuitton advertising imagery of the 30's, an echo of the seventies obsession with deco revivalism. Palladium jewellery evokes the glittering hedonism of '54's dance floor.
 "It's uptown and downtown," says Kim Jones, Louis Vuitton Men's Artistic Director. "Artists and musicians, friends and heroes."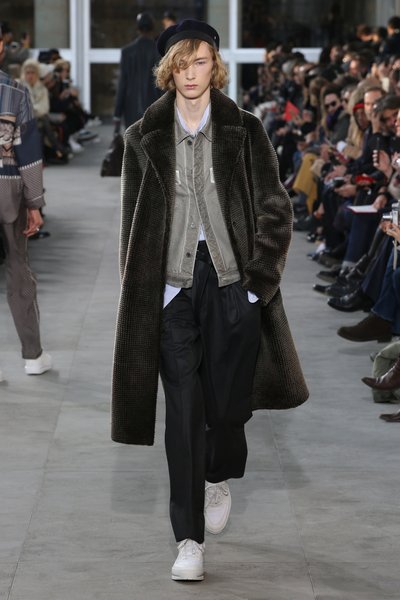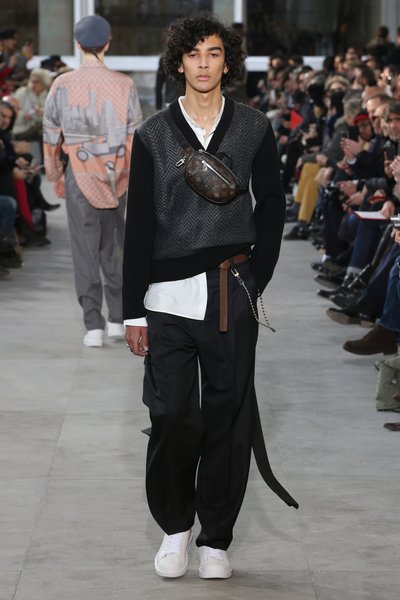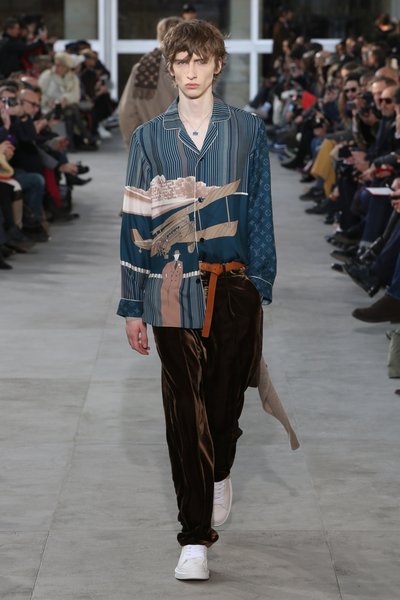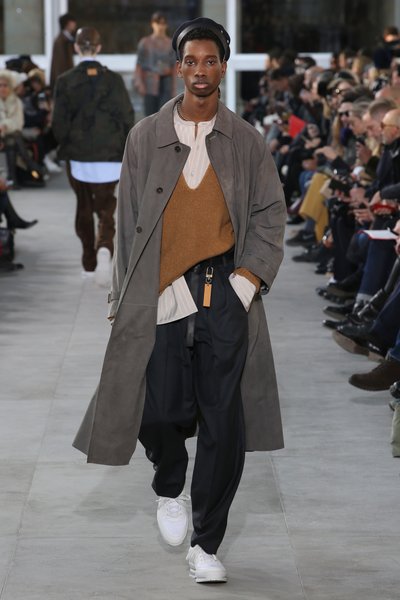 Text & Images: Louis Vuitton
---
Trending Now
You may also like