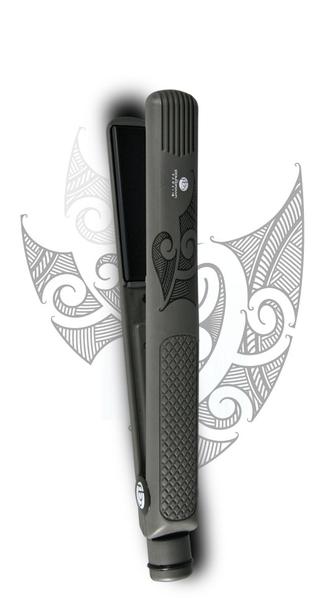 Paul Brown Hawaii, a pioneer in the field of hair straighteners, has launched a new revolutionary flat iron, called AKI (Authentic Korean Iron). Designed by KC, one of the most respected engineers in Korea in collaboration with Master Stylist Paul Brown, AKI offers the latest in hair styling technology and is backed by a five-year warranty.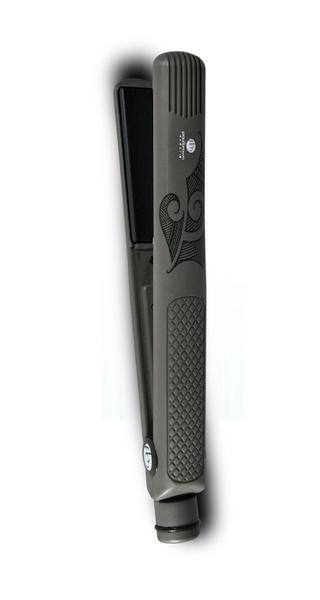 The 100 percent Korean made and manufactured flat iron was created for durability, reliability and flexibility and allows users to straighten or curl hair. Among the features that make this flat iron the finest on the market are its engineered curved edge design for styling versatility; top-grade polished ceramic diamond-coated plates to achieve healthy shine; anti-slip, smooth plates to capture all types of hair and prevent strands from slipping outside of the plates; 30-second heating time to provide a quicker heat recovery time for consistent styling results; adjustable temperature control ranging from 180˚ F to 450˚ F to maintain optimum heat levels for all hair types; and a heat resistant thermal pouch ideal for placing the iron on during styling and for safe storage after use. AKI was created after a year of testing and development to ensure maximum satisfaction for each user.
"We're thrilled to launch AKI not only because it's an exceptional product, but also because of what it represents for our company. It's about reinvention and re-introducing Paul Brown Hawaii to stylists and consumers as the experts in hair straightening technology, " said Brown. "We introduced one of the first flat irons to the United States in the 1980s, and we're excited to return to our roots with AKI."
AKI is beautifully packaged with a temporary tribal phoenix tattoo that symbolizes the idea of rebirth and reinvention. The tattoo replicates one that noted Hawaiian tattoo artist Bong inked on Brown himself. Inspired by cultural elements from Japan, Polynesia and the Maori people, the tattoo stands for the reinvention of one's self and spirit.
AKI is available for purchase at Paul Brown's six salons throughout the Hawaiian Islands as well as at professional salons throughout the United States.
It retails for between $149.95 to $179.95.
About Paul Brown Hawaii
Master Hairstylist, Educator and Businessman Paul Brown launched Paul Brown Hawaii in the 1980s to provide hair care solutions for all types of hair, in all cultures.  Incorporating Hawaiian plant and sea essences, the extensive line of hair care products includes high-quality shampoos, conditioners and other beauty products. Brown is credited for introducing the thermal straightening system and one of the first flat irons to the U.S.  Paul Brown Hawaii products and services are offered worldwide while being sold exclusively in professional salons and spas. For more information, call toll-free 1-800-338-0033 or visit PaulBrownHawaii.com.
0
---
---