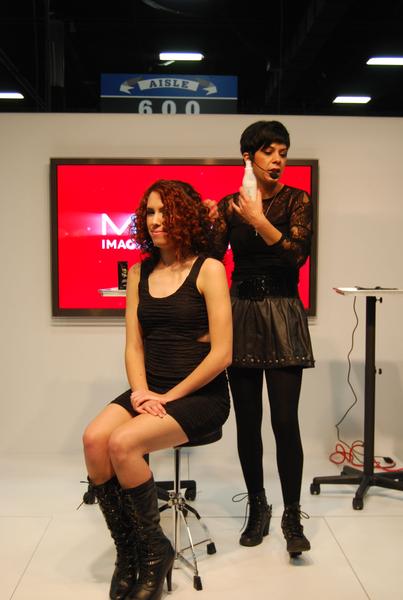 Emiliani Enterprises, one of the top beauty product distributors and educational experts in the salon industry hosted Emiliani Beauty Expo, Runway V, a trade show event for fashion artists, stylists and students from October 21st-22nd in Edison, NJ. This year's Expo theme was to show recognition and appreciation to the five elements of fashion (beauty editors, make up artists, hair colorists, clothing designers, and hair designers) and how they all join together to make the industry successful.
This year's beauty show featured exhibitor displays showcasing the most innovative new products with hands-on demonstrations and workshops from leading artists in the beauty and fashion industries including Phillip Wilson sponsored by ColorProof; Rocky Vitelli, Leonel Rodriguez and Anna Cantu sponsored by Farouk; Tina Crenshaw and Boyd Parris sponsored by Framesi; Damien Carney and Shannon Simmonds sponsored by Joico; Leanne Shade and Lenny Strand sponsored by Logics; Ammon Carver and Daniel Roldan sponsored by Matrix; Scott Cole, Linda Yodice, Jennifer Sparveri, and Noogie Thai sponsored by Paul Mitchell; and Faye Judson and Ian Browning sponsored by Sexy Hair.
Featured exhibitors included:
A 100 foot runway positioned in the center of the main show floor showcased a collaboration between salon and fashion designers. The fashion designers featured included: Elisa Jimenez from Project Runway, Geary Marcello, Thomas Lavone, Shauntele, Ola Hawatmeh, Ana Segura and Simone Rodrigues. Joining them was fashion stylist Engie Hassan. Source and photo credit BeautyPress.
0
---
---